Zoom

for Technology Solutions
Do you need help determining which antivirus protection is right for you?
Do you need advice on IT related equipment such as printers?
Security
Antivirus and Anti-malware
We can advise on and supply software to stop viruses affecting your productivity. Viruses can also delete or remove data. We can help with removing ransomware which slows down your internet, or sort out annoying popups.
Antispam
We can advise on and supply software or cloud based services to stop spam email containing malicious content, stealing information and wasting employee time.
Firewalls and Network Intrusion detection
These are devices that stop hackers, viruses, malware and internet connection attacks before they enter your network.
Backup & Recovery
Backup
We can help you determine what needs to be backed up, options for backup then set up manual or automated backup systems either on site or cloud based backup systems.
Data Recovery
Data backups are vitally important. However if for some reason a critical system fails and you do not have a usable backup we can often perform data recovery from failed computers or hard drives.
Managed Backup
Ensuring regular backups are taking place is vital. Zoom can monitor that backups are taking place and optionally perform test restores so you know your backups are actually working and recoverable.
VOIP – Phone systems
VOIP stands for Voice over Internet Protocol and uses the Internet to transport voice phone calls.
VIOP is fast becoming the new standard for voice telecommunications. If you are considering a "PABX" phone system upgrade or have fibre available you could consider VOIP which can save you a significant amount of money and in the case of a true VOIP phone system offer features that were only found in large corporate systems.
Some VoIP benefits are:
Significant savings on your telecommunications costs.
Reduced calling rates for national, international and mobile calls.
You can add or remove lines and extensions when you need to.
A single Internet connection can support many lines.
Allow you to have remote extensions such as another office or use mobiles to access your extension whether you are in the office or not.
Features such as voicemail, call recording, hunt groups, queues, reporting, running phones for more than one office on one system, using mobiles as cordless phones.
Easy to setup, manage and use.
Contact us to find out how Zoom can help you with VOIP phone systems.
Technology Leasing

Accountants often advise that leasing, rather than purchasing IT assets, makes sense for a business from a cashflow and balance sheet perspective. Zoom can provide a leasing solution via Flexigroup that can cover equipment as well as software and the installation.
Printers
Zoom can help you determine the most appropriate printer or multi-function device, Printer/Fax/Copier/Scanner, based on your needs and usage.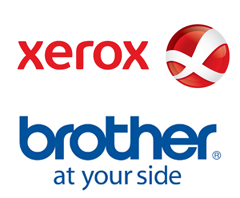 We can provide low cost inkjet devices through to A4 laser copiers from the major brands such as Brother, Fuji-Xerox, Epson, Canon.
We can provide leasing or managed print solutions for larger offices.
We service and can fix your printer and multi-device problems.
Consumables and Supplies and Accessories
We can provide a range of items for your IT equipment.
Toner & drums for Laser printers
Ink Cartridges
Flash drives & backup drives
Wireless mice & keyboards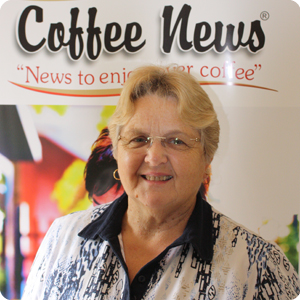 I trust the team at Zoom to look after all my IT requirements and they never let me down.
It is comforting to know that  help is just at the end of the phone whenever I need it and they can connect in to my computer and solve most issues remotely.
They recently designed and managed the transition of my business to ultra fast broadband and installed a new VOIP phone system.
I would never have attempted that without their assistance, and the end result is that I have faster broadband, better phones and am saving money every month!  It was well worth it!
So if you are looking for a professional, friendly team to handle your IT requirements, I can certainly recommend Zoom Technologies.
Helen Fisher - Coffee News